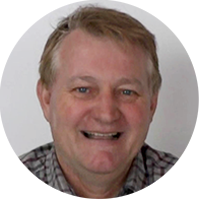 I was diagnosed with type 2 diabetes about three years ago. I have used the Blueberry Boost Tea (one tea bag a day) for approximately two years. During this time my blood glucose level BGL has dropped by 1.5 – 2 to within the normal range. I have been able to halve my regular oral medication.
However, the other things it has done for me are quite dramatic. Before I started the tea, my complexion was dull and "pasty' looking and my feet were becoming painful and were developing skin problems and ulcers. After a few weeks of drinking the tea, my complexion had improved so much that others were commenting on how well I looked rather than how unwell I looked and I felt five years younger with an increase in energy and confidence and well being.
My feet had improved thanks to the increased quality of blood circulation that had happened in my body. This happened because (I am told) the tea helps regulate the amount of albumen in the cells which is increased with diabetes. The decrease in albumen in the cells (I am told) increases nutrient and oxygen supply to the cells also enabling insulin to be absorbed by the cells more efficiently.
The other effect I have noticed is that the tea has a calming and sedative effect on my nervous system reducing anxiety and stress.
I would recommend the tea to anyone who has diabetes and wants to look and feel well again and also as an aid to anxiety and depression.
Ian Nebauer
If you would like to watch Ian's video please click this link Ian's video about diabetes