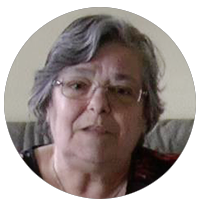 Cheryl has been able to slash her diabetes medication because of her drinking Blueberry Boost Tea. She has also found it making a huge difference to her eyes as well as her memory.
Her medication has dropped from six Metformin tablets a day to only needing the one. Her blood sugar levels have dropped from 13 plus to 6 and under. She is on video speaking very openly about her experiences with drinking the tea. To watch it please click on the following link.   Cheryl's video on diabetes.
Cheryl's experience regarding her memory improvement is echoed by others. It does support the belief that the tea helps a person restore their albumin to natural levels. Albumin controls the viscosity of the cells. When its concentration is high, it compromises the natural transfer of nutrients and oxygen to the cells. This applies to all cells in a person's body, including the brain cells. So when the tea reduces albumin levels to correct concentrations thus allowing the restoration of proper nutrient and oxygen flows to the cells, it makes sense that the brain would be able to function freely again.
The following link is to a video by the tea's creator talking about this phenomena as part of the tea's potential How the tea works
This would also apply to Cheryl's experience with her eyes. Once again, this is also a common theme with the tea drinkers. The following link is to Carl's blog on the difference the tea make for his eyesight. Carl and his eyes
On a personal note, we would like to acknowledge Cheryl for volunteering to trial the tea for diabetes back in time. She was the first person to step forward to help. Because of her decision, others followed her lead. The immediate result was having sufficient credibility for the Menzies Research Institute to consider trialling the tea for anti-diabetic properties. The ripples from that are still touching many people.
So thank you Cheryl.
Carl on behalf of the Tea Team